books read in the last few weeks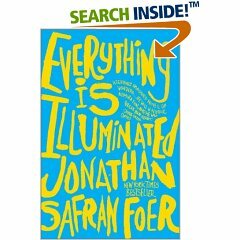 , by jonathan safran foer. i'd read foer's second book, , and thought it was beyond fantastic. a friend had raved about this one, so i thought i'd give it a turn (a page turn, that is!). really, foer is an exceptionally creative writer. when i'm reading his books, i regularly stop to ask, "how did he come up with this?" jewish history, ukranian history, fantasy, wise-cracking but earnest teenage translator, pain and loss, farting dogs, pretention and honesty, and, wow — this book covers a lot of territory. i can't visualize how they made it into a movie (starring elijah wood), but i'll have to rent it and see. highly, highly recommended for readers of creative fiction.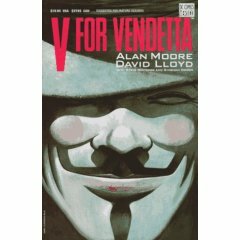 , by alan moore and david lloyd. this is the illustrated book that spawned the movie. originally written as four comic books, it's been re-released as one fairly long graphic novel. i enjoyed the read — but this is a rare case where i liked the movie better than the book (which is interesting, because the author of the book sued the wachowski brothers to have his name removed from the movie after he didn't like the differences). the book dragged along for me at points — which is hard to do with an illustrated book! and the illustration style left me cold. i guess — for me — the characters in the movie were more believable; and the same characters in the book were a bit — well — two-dimensional (and i'm not only talking about the fact that they lay in two dimensions on the page!).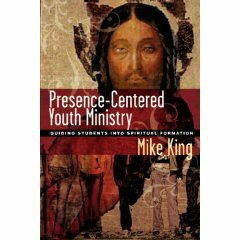 , by mike king. mike's book doesn't come out until october of this year, but i was asked to read it and write an endorsement. it's a great book. more than once i found myself chuckling with a low laugh, thinking, "wow, i can't believe you had the guts to say THAT in a book, and that the publisher had the guts to leave it in!" this book will beautifully and gloriously get mike black-listed from the few most-conservative church circles where he hasn't already been banned. i actually enjoyed the first half of the book better (the stomping-mad, name-calling, saying it like it is, call to change 1/2 of the book). but i expect many in-the-trenches youth workers will find the second half (the practical stuff of moving toward spiritual formation in youth ministry) more helpful. mike actually proposed this book to ys — and we ONLY passed because we already had mark yaconelli's book, , in development, and there is a lot of similarity in the two books. but i'm glad mike's book is seeing the light of day — and very soon!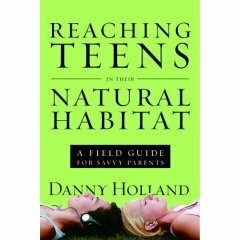 , by danny holland. this book releases in august, and i was asked to read it and write an endorsement. (btw, did you know it's common practice for endorsers to not even read the book they endorse? did you know it's common practice for publishers, or assistants to the author, to draft the endorsement on behalf of the endorser, and they only have to agree to it or tweak it? i find this practice hideous — especially in the christian bookselling world. ys does NOT do this. and i will never, personally, write an endorsement for a book i didn't read.) so… i'm not writing an endorsement for this book, and i DID read it. it's not a terrible book, by any stretch of the imagination. i just found it to be less than "endorse-able".
2 Comments so far
Leave a comment
RSS feed for comments on this post. TrackBack URI
Leave a comment
Line and paragraph breaks automatic, e-mail address never displayed, HTML allowed: