nosotros dia a el canyon grande
Friday August 31st 2007, 6:43 pm
Filed under:
family
uh, i think that means, "our day at the grand canyon". gotta get ready for my trip to argentina next week, ya know.
i've been to the grand canyon a bunch of times. it's amazing. but we thought we'd do it differently this time around — so we took the train. the grand canyon railroad is overpriced, indirect, and slow. perfect. it took us over 2 hours to get to the south rim from williams, which would normally be the final 45 minutes — at the most — of a drive.
but how can you argue with this?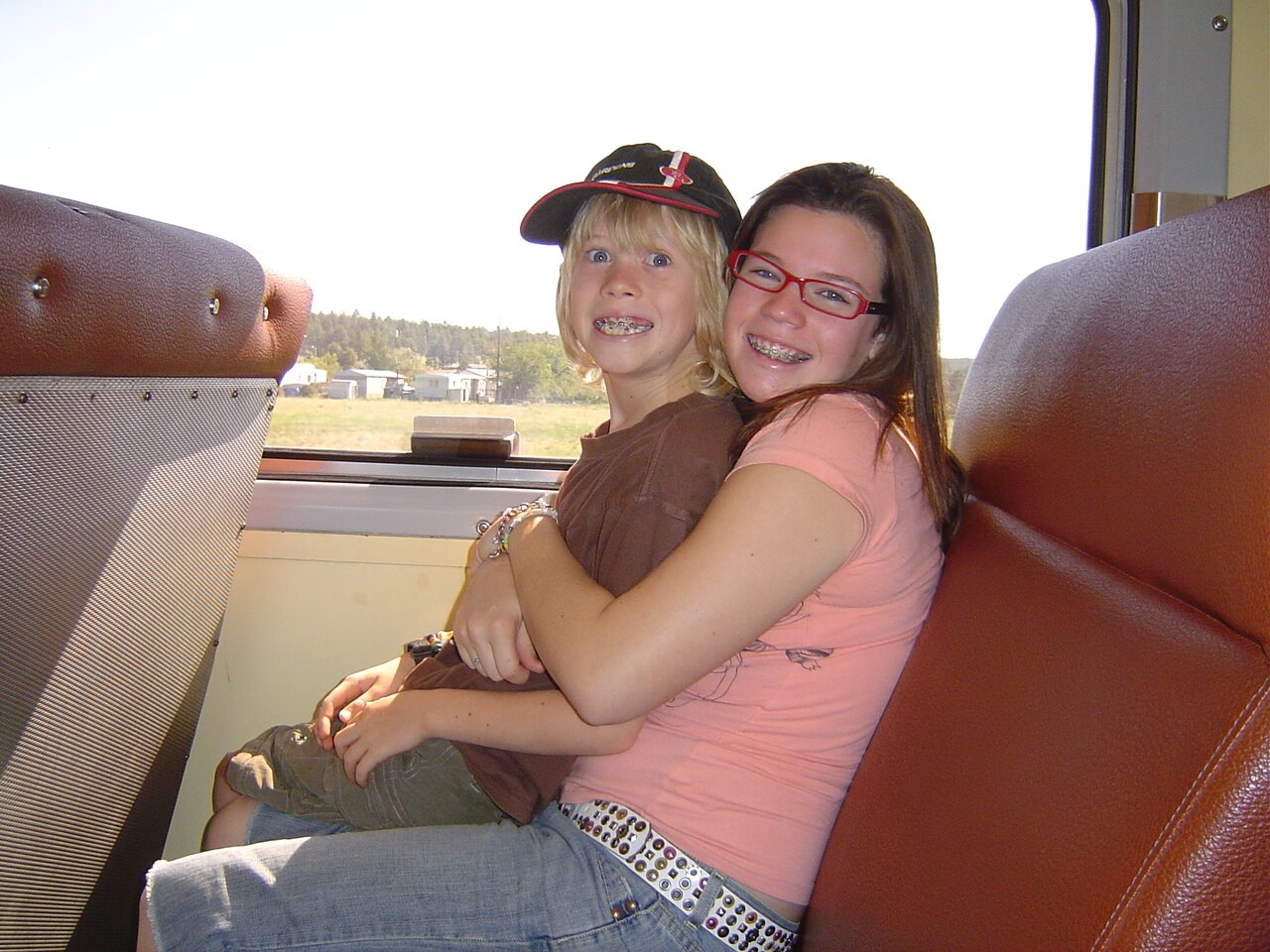 then we had a nice walkabout on the rim before heading back.