evan update
liesl and i had a great time at the world premiere of evan almighty. she loved walking the 1/4-mile-long "green carpet" (it was green instead of red, because the movie was the first made with a zero-carbon-footprint). this picture is on the green carpet, but as it wound through the backstage stuff at universal — i should have taken it when we were walking down the part that was lined with barriers and hundreds of onlookers and cameras and news peeps interviewing the stars and such.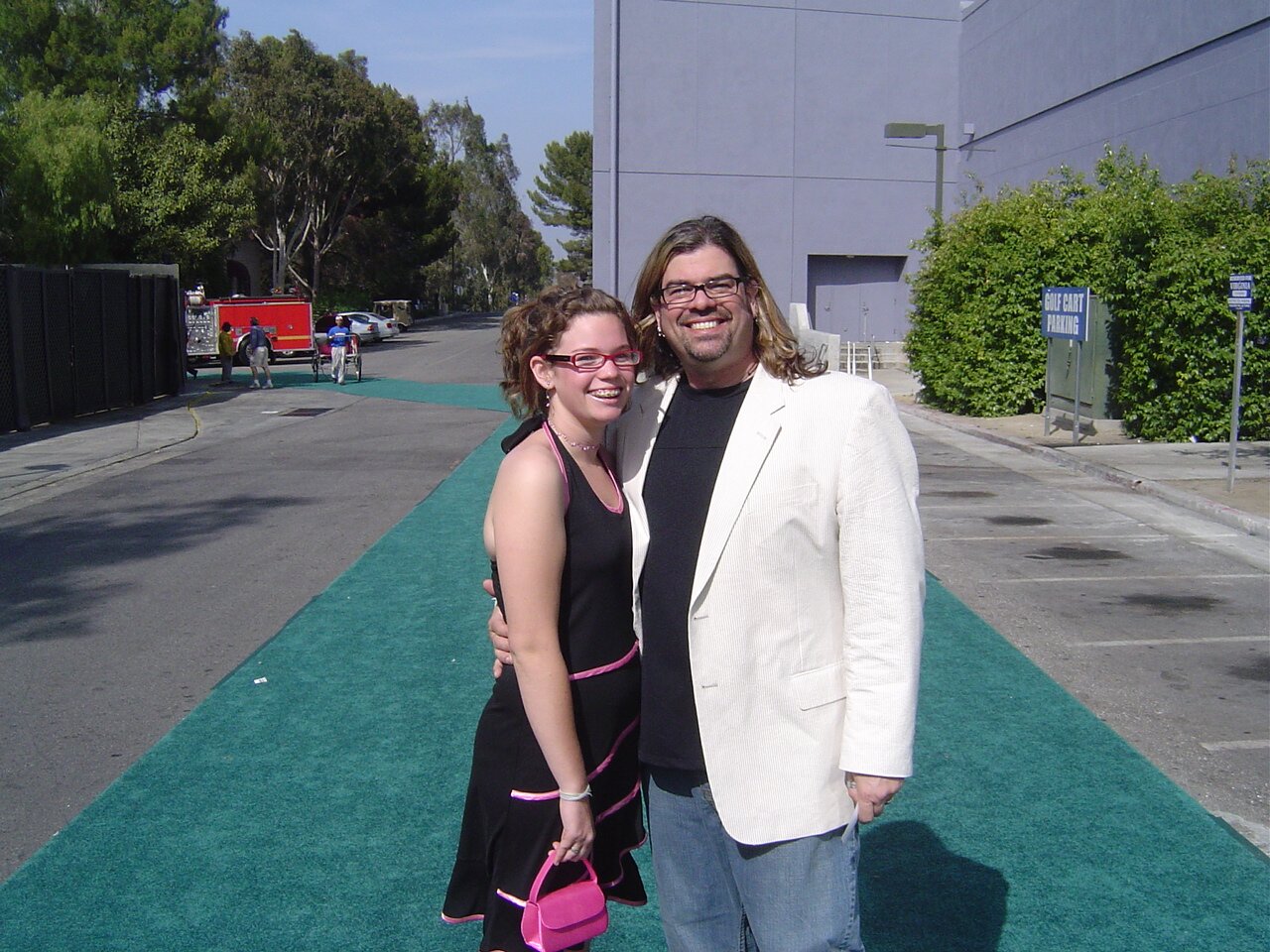 we had a couple dozen star sightings, all mere feet away, including steve carell. also saw about a half-dozen "the office" cast members. kevin nealon and kevin james, and a bunch of "that guy" stars (people we've seen in lots of movies, but don't know their name). i had a short chat with john from switchfoot at the after-party, and a longer chat with thor ramsey (comedian who is at all the youth workers conventions).
liesl and i also had a great time at universal theme park the next day (monday), and stayed for a bit of the "rock the boat" concert last night (we stayed through 'decemberadio' and 'reliant k', but left before jeremy camp and switchfoot). here's a goofy pic of liesl with dora the explorer, which totally made me think of this funny dora-mocking video (maraka).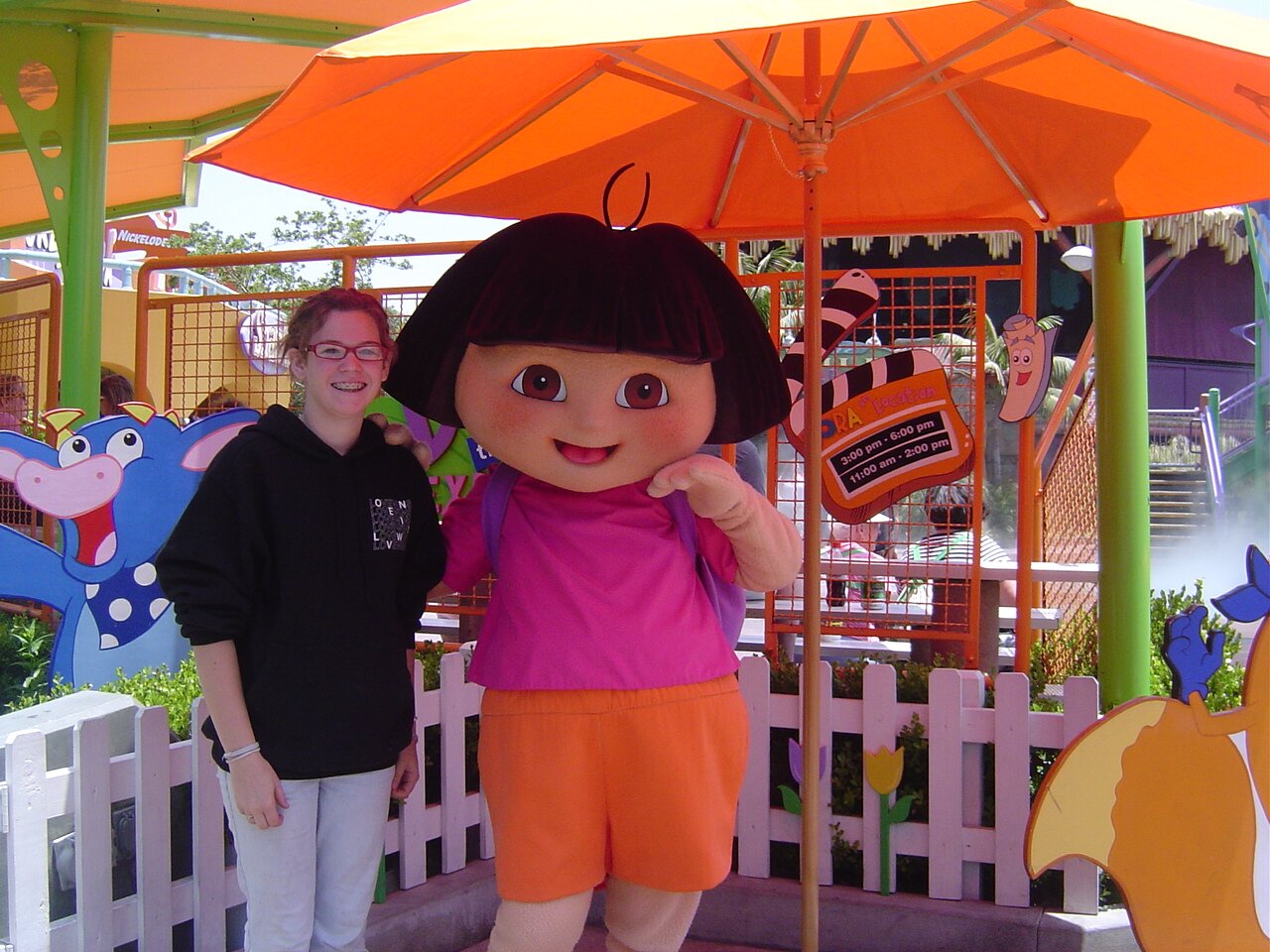 OH!, and we really enjoyed the movie. i'll be seeing it again tonite with the staff of ys in a private screening nearby our offices.
6 Comments so far
Leave a comment
RSS feed for comments on this post. TrackBack URI
Leave a comment
Line and paragraph breaks automatic, e-mail address never displayed, HTML allowed: