cully got adopted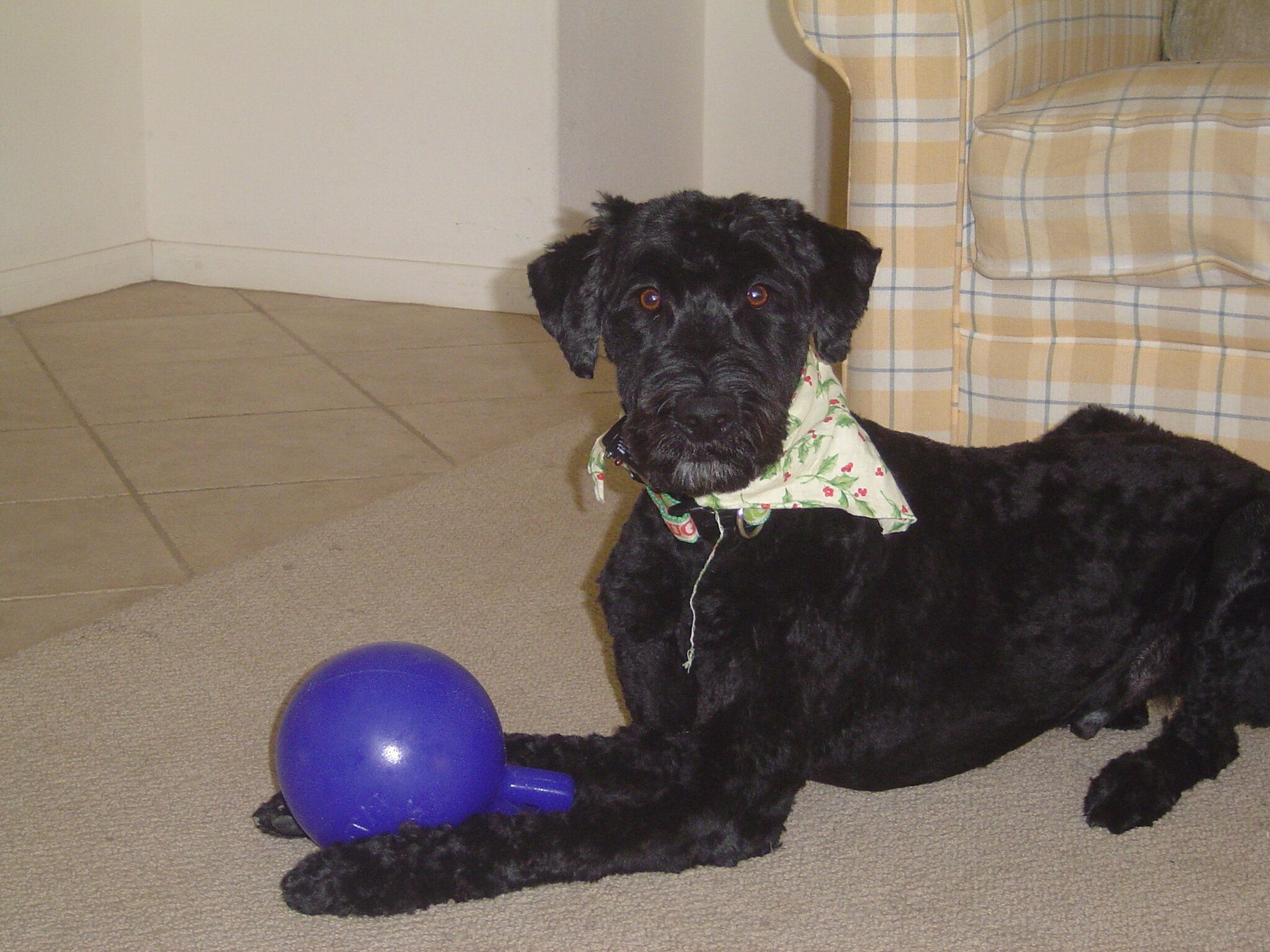 seeing scot's post about returning dogs and zack's post about saying goodbye to his dog of 13 years reminds me of cully, who we gave away last week just before leaving town. we'd had cully for 3 years, since he was a pup. he's a kerry blue terrier. and he was just too much for us. in his three years with us he destroyed:
- two xbox controllers
- three pairs of eye glasses
- two cell phones
- one couch, one side chair, one table
- the carpeting
- multiple shoes and other clothing items
cully barked constantly, and ran away (creating long, drawn out search efforts) any time he had a chance.
but he was still our family dog. and the kids (more than me) loved him. it was an odd day on december 21, as we celebrated our family christmas in the morning, then gave cully away in the afternoon. he now lives in palm springs, california with an old gay couple who are big-time kerry blue terrier afficianados (they found us through the national kerry blue website). he'll be getting four walks a day, tons of attention, and all the good stuff we didn't seem able to provide.
so the whole thing feels like a sad, costly failure. if we ever get another dog, it will be small.
9 Comments so far
Leave a comment
RSS feed for comments on this post. TrackBack URI
Leave a comment
Line and paragraph breaks automatic, e-mail address never displayed, HTML allowed: